Online Recorded Sessions
Take the sessions at a time of your convenience!
Introduction to The Virtues Project™: Awakening the Gifts of Character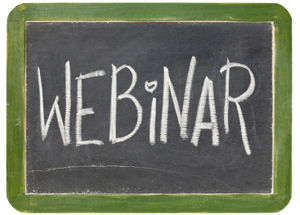 With Master Facilitators: Heather Acres & Betsy Lydle Smith
Five 90 minute (approximately) sessions
Power point presentations & recorded lessons
Homework in between lessons
Done at a time of your convenience with a computer and internet connection
Cost: U.S. $249 - INCLUDES Mastering the 5 Strategies of the Virtues Project (Journal) - $29.95 value
Introduction to The Virtues Project Online Recorded Webinar Content
This webinar format allows people from all over the world to learn in the comfort of their own home or office using the internet and a computer.
Individuals who complete this webinar course will be eligible to enroll in The Virtues Project Facilitator Program.
This course focuses on 52 virtues honored by all cultures and the five life skill strategies of The Virtues Project™. Participants will:
Strengthen your own virtues through daily practice.
Speak the Language of Virtues to bring out the best in ourselves and others.
Learn to enhance and nurture all relationships
Replace shaming thinking and speaking with new empowering habits
Recognize Teachable Moments as gifts for our growth
Set clear boundaries for healthy living
Develop simple practices for daily routines of reverence
Develop the skill of Companioning, a powerful counseling tool for discernment, conflict resolution, and healing
Class members will learn through:
Five 90 minute sessions listening to recorded talks and viewing the presentation on your computer screen.
Further developing your skills and knowledge base by reflecting and journaling at home, in between sessions using Mastering the 5 Strategies of The Virtues Project: A Personal Journal to Enrich Your Life in 40 Days, and by completing exercises to practice the strategies learned.
---
Notes
Participants will require a high-speed Internet connection.
All sessions must be completed within two months of the time you begin.
Homework will be given each session, to be submitted by email to the facilitators.
---
Registration
Cost: U.S. $249
---
Required Materials
(Available through
www.virtuesshop.com
)
Mastering the 5 Strategies of the Virtues Project (Journal): INCLUDED IN COURSE FEE ($29.95 value)
One of the following:

The Family Virtues Guide
The Virtues Project Educator's Guide
Educator's Virtues Cards (52 cards)
Faith Cards (52 cards, available as PDF)
Virtues Reflection Cards (100 cards)
---
Comments from previous webinar participants
We are planning to offer many more webinars in the near future!
Let us know what type of Virtues Project webinar you would like by sending us a note
Check back regularly for announcements of FREE WEBINARS.